HOTEL MANAGEMENT SYSTEM
A 360° Hotel Management Software
HOW HMS WILL GET YOU MORE OUT OF YOUR BUSINESS?

Low Operational Cost
The best of the service which operates at very low overall cost and lets you achieve higher profits.

Sell More Rooms
The online reservation will get you more revenue and more business.

Customizable
Changing needs will not bother. Easily customize HMS as your requirement.

Hold Crucial Information
Get all information secured in the database. View details, generate reports when required.

Manage From One Place
Manage reservations, clients, sales all from a single place. This HMS will let you do so.
EASE YOUR OPERATIONS WITH USER-FRIENDLY MODULES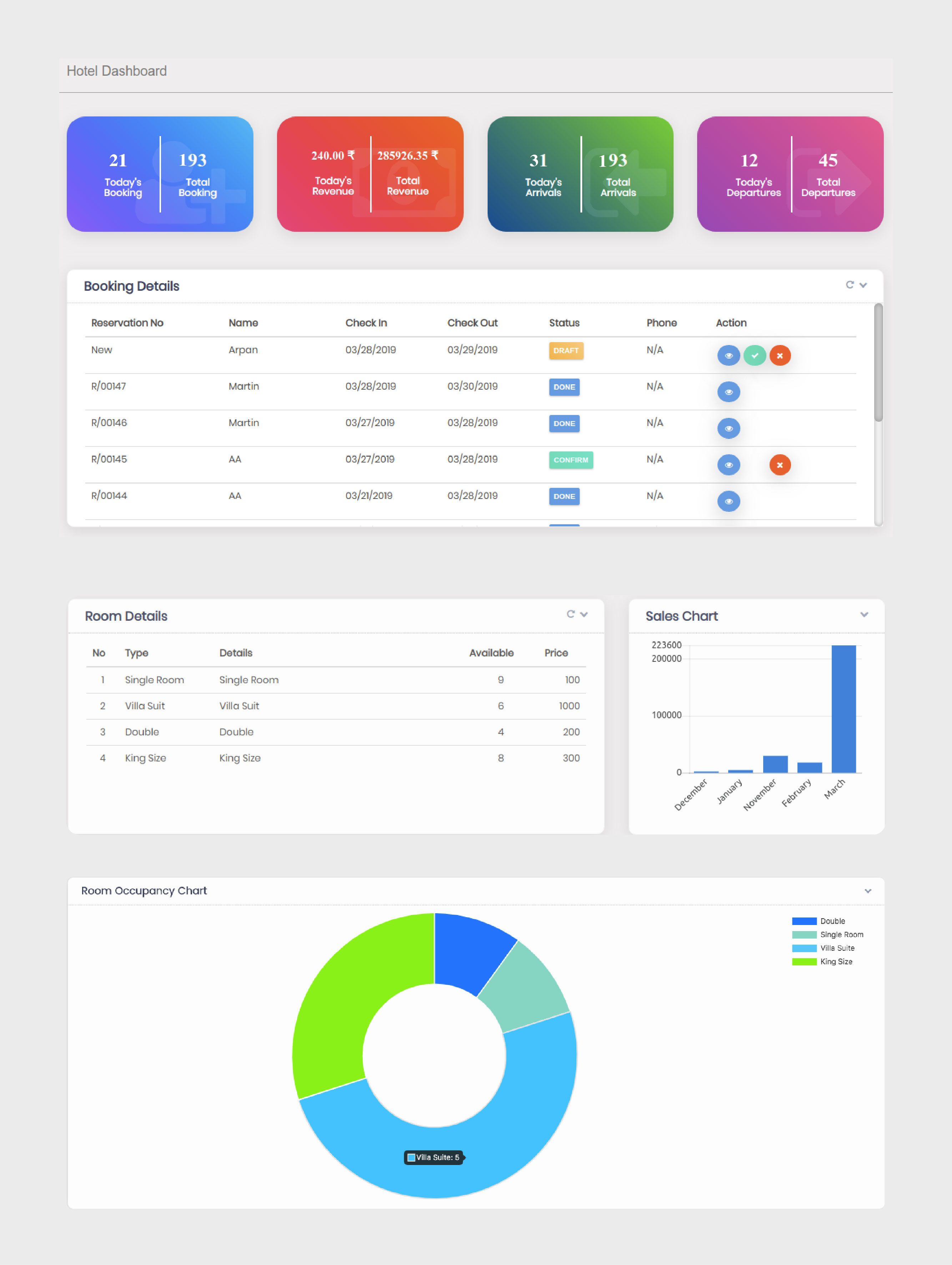 Dynamic Dashboard
This dashboard will help user to keep control over room booking, revenue and arrival-departure of the guests.




The booking detail page will allow user to make changes in the room by view edit or cancel from the same view.




Room detail will display the current availability of room with their current tariff.




Sales and Room occupancy chart will display the high-level analysis
Quick Reservation
Quick Reservation will allow receptionist user to compare different rooms with their availability and tariff on a given date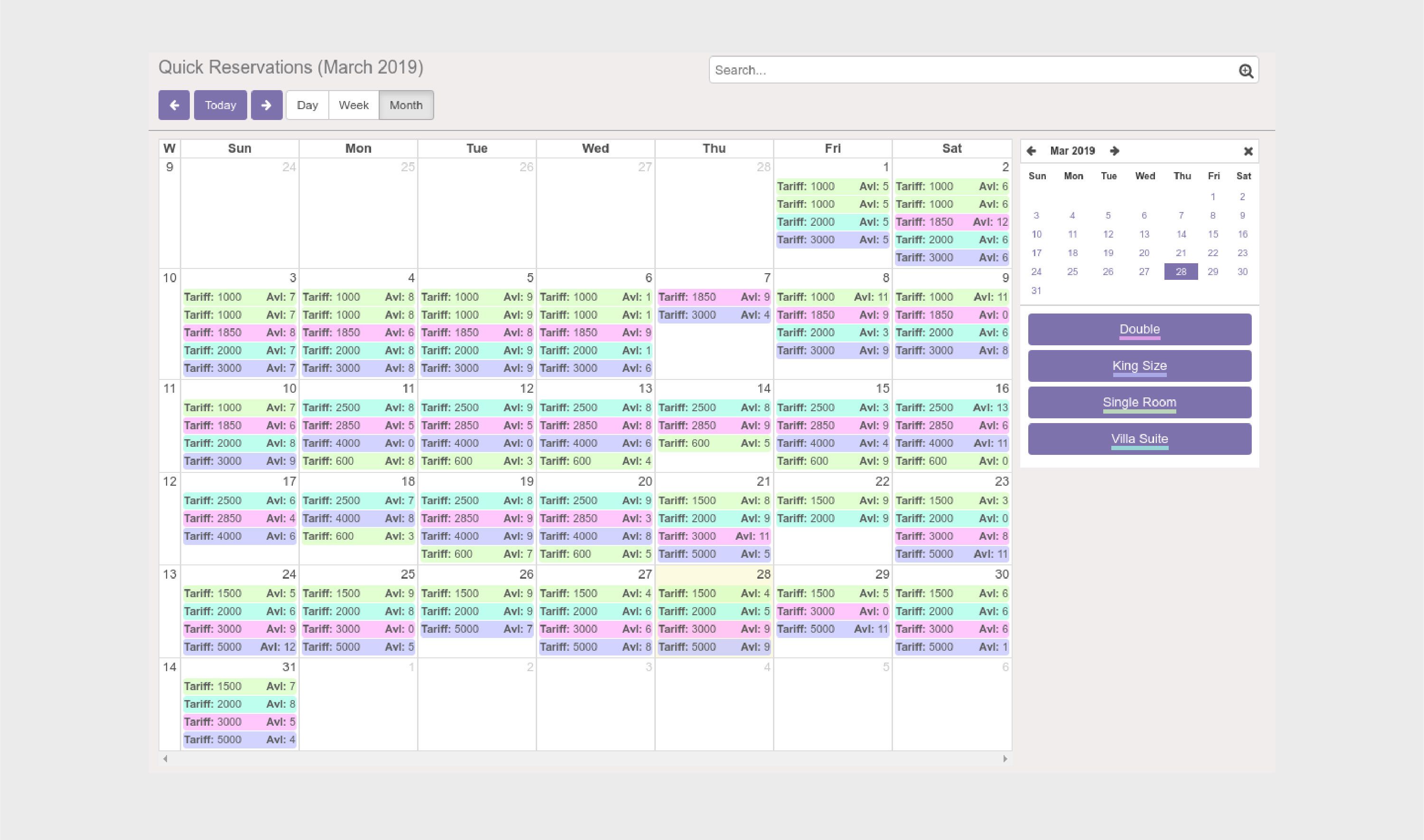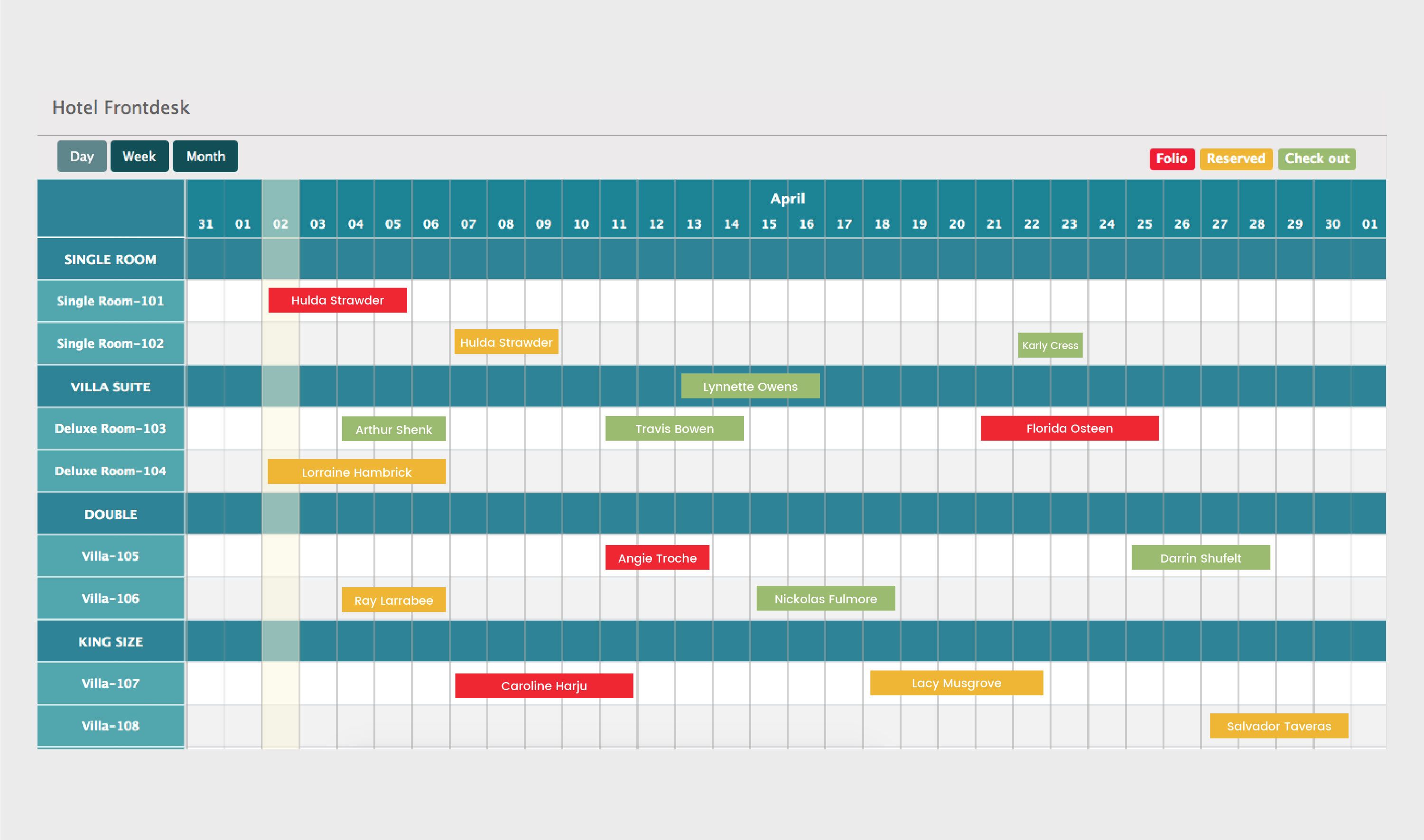 Front desk
Front Desk will allow user to view what room is booked vacated or guest is inside the room.
Manage your room's avaliblity on daily basis
Room availability will allow hotel manager to manage rooms availability on daily basis also it gives the option to close down the rooms on specific dates by just clicking the checkbox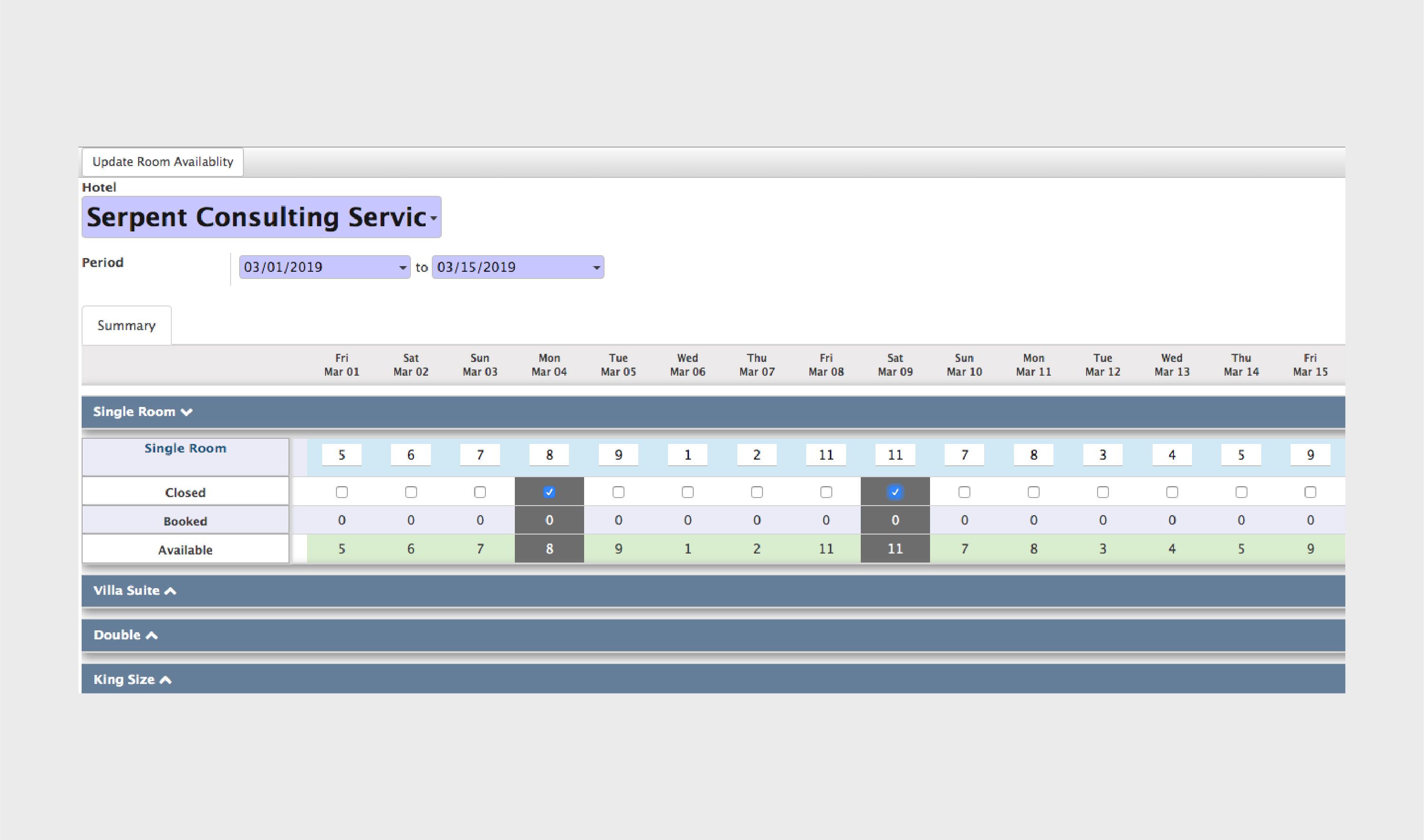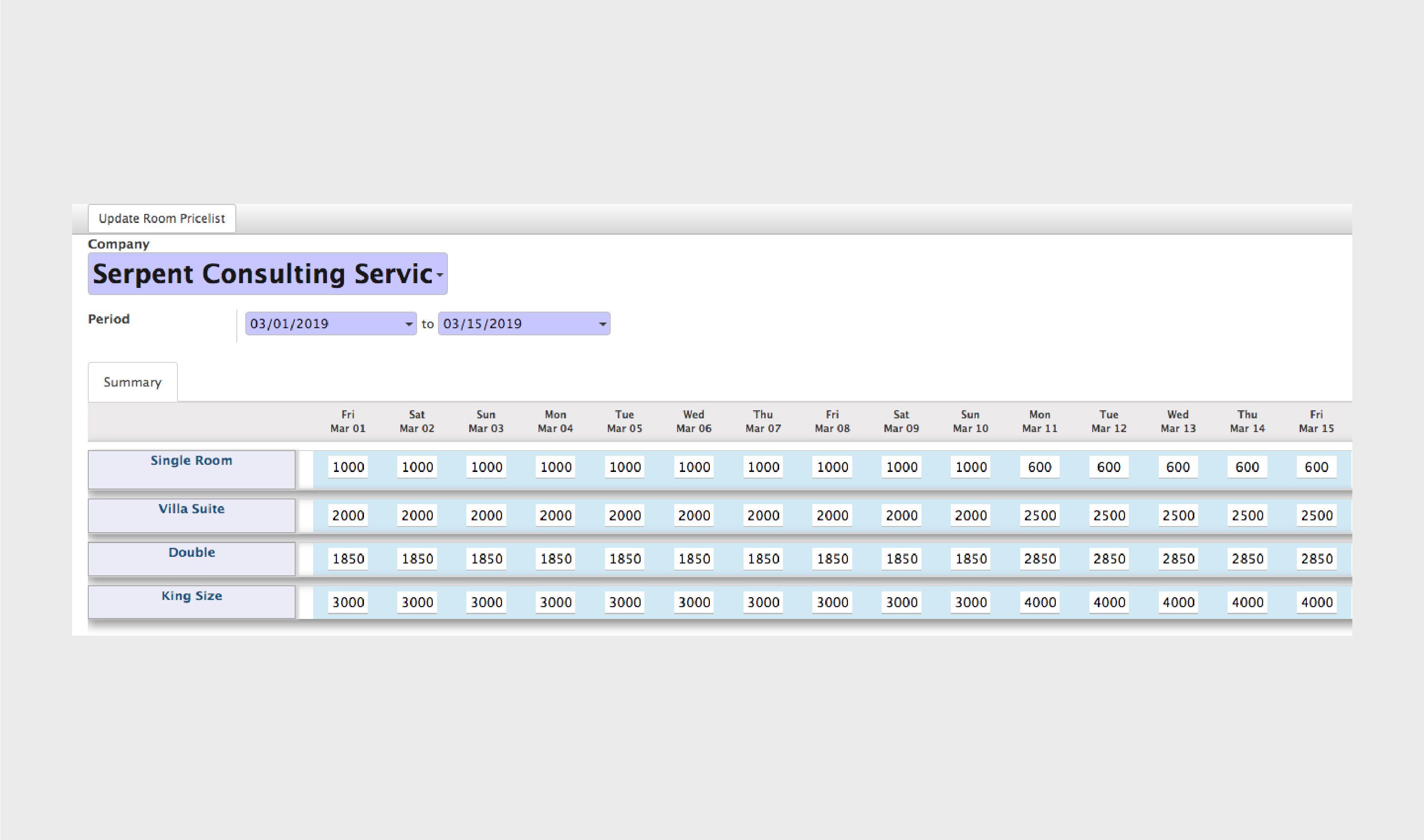 Manage your room's rate on a daily basis.
Rate Plan will give an additional edge to manager to set rate plan on daily basis.