ODOO Products To Streamline Your Business!
Set up a strong base of your online businesses using our OpenERP / Odoo Products. SerpentCS is the one-stop destination for all your complex business requirements. You can have a glimpse at our technically advanced products that will boost your business efficiency. Our flawless, customized, reliable and efficient solutions will transform your business into a new zenith.
E-COMMERCE INTEGRATION
You can get assured eCommerce integration services that enable the flow of information bidirectionally between two systems. It results in number-of efficiencies like an automatic update of backend inventory and front-end as the product is received in a warehouse.

Ebay

Amazon

Prestashop

Magento
What They Say About SerpentCS Solutions
We have deployed for some customers and are also using it ourselves. I would like to describe - this module is reliable, useful and offering good value for money.

Product : Singapore Localization


Ken Tan, Accentuate Pte Ltd, Singapore.
Its amazing. Being able to manage properties and having it fully integrated with accounts. I don't think there are many systems out there that can do this.

Product : Property Management System


Ken Tan, Accentuate Pte Ltd, Singapore.
ODOO PMS is so big and have so many features, that we couldn't make it work. Maybe this year we will put more resources working on this proyecto, so we can get it work. The features meet our requirements, but it`s not very intuitive for people with low to medium experience in softwares.

Product : Property Management System


Cristobal Lama, Redcomercio, Santiago Centro, Chile
Good base for further development.

Product : Restaurant Management System


Victor Jemio, DAO Systems.
Simply, Meets our needs.

Product : Property Management System


Hatem Mohamed, Swanco Group, Egypt.
I wanna thank SerpentCS and its team for LawFirm ERP product and gentle support they have provided.
Product : LAW ERP

Soheib Nour, Jordan
Fiscal Printers are, in most of the countries, not simple to deal and work with. If we add to this recipe Argentina's tax localisation (which includes different invoice types) and working remotely, the result implies a fair amount of hard work. That was precisely the scenario for SerpentCS development for Argentina's Fiscal Printer. Despite the difficulties of working remotely, the time differences between both countries and the inherent intricacy of a fiscal printer, SerpentCS team delivered a stable module that fulfilled altogether the original requirements.

Kudos to you guys!

Keyla Ponce, Moogah, Buenos Aires, Argentina
Fantastic Module. This module strengthen Odoo's weakness: POS. Not only would I recommend Restaurant POS. I would highly recommend any solution providers out there to consider working with Serpent Consulting. Studying the modules that they have developed. They have shown undoubted competency in both software development as well as business processes. There are many developers out there but it is not easy to find one that is competent in business processes. So I highly recommend working with Serpent Consulting Services. Cheers.

Product : Restaurant Management System


Ken Tan, Accentuate Pte Ltd, Singapore.
Mass Editing is a fantastic time saving module that, in many cases, replaces the slow and tedious process of exporting to a CSV and re-importing. It is a great productivity booster for anyone who needs to update ODOO data in bulk!!

Product : Mass Editing


James Edmington
It worked, but it was lacking a lot of features we expected. We did expand it a bit before using it.

Product : Restaurant Management System


Cristobal, Aktiva
Serpent CS, was able to handle our needs in a very short time and a complex environment. The functional team and the technical team was well coordinate and handled our request at every time, even by night. I can surely recommend the service of Serpent CS.

Product : ODOO-Office 365 Module


Tahar, CEO of Sotelco.
This module is good, meet our needs and offering value for money. I look forward to get more reports & commission for real estate manager in coming version.

Product : Property Management System


Ahmed, Amek Capital, Kuwait
Overall, SG Localization Module is a good start for Singapore based company looking for a quick and easy way to use ODOO. Product : Singapore Localization - Jeremy Low, AXTRO, Singapore
Good Application Does what it promises.

Product : Property Management System


Robert, LinqOne, Canada
It is a module very fit to the needs of the restaurant client. Easy to learn, user-friendly. Parametrizable to the needs. Totally recommended.

Product : Restaurant Management System


Carlos Alberto Loaiza Guerrero, Pragmatic Ingenieria S.A.S, Colombia.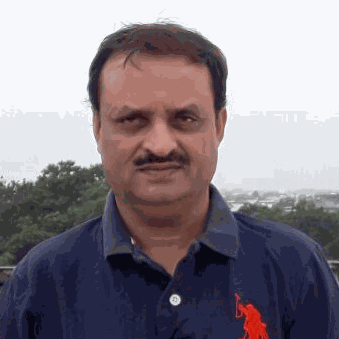 We being an IT hardware provider company, usually have the issues of handling the each small hardware parts of the customers, sending them updates, giving them service reminders, followups with subcontracting teams, followup of service team, making the service receipts and thus capturing the so called CRM into a clean environment. While I knew SerpentCS as our customer, I presented these hiccups to them and they immediately came up with the smile on their face and said the world is very small. Well, that was the end of my worries and start of my smiles. The Service Management software they gave works as per my vision and the reports, the invoices, the analysis and the features I always have wanted are now just a click away. Earlier I used to use papers and now I am able to contribute to the Indian dream of Digitalization this way out. The feature of feedback helped me forecast the sales and keep my inventory ready for the upcoming sales we eye to deliver. This made us one of the 'assured availability of hardwares and devices' providers in the city. I recommend the services and the Service management software of SerpentCS strongly and needless to write to recommendation for them to be your supplier of all IT solutions. More than a supplier, now they share a great bond with us now. They now seem to steal our name by proving 'only the SKY is the limit' for them and their spot on services make their relationship without DOTS, continued evergreen.
- Jagdish Dudhat, Skydots