PROPERTY MANAGEMENT SYSTEM
Your Property, Our Security
The Industry's Most Comprehensive Property Management Solution
HOW PMS WILL GET YOU MORE OUT OF YOUR BUSINESS

It Keeps You Organized & Seamlessly Managing All Kind Of Assets.

The Leading CRM Software For Private Equity Real Estate Funds.

Instantly Delivers Initiative Real Estate-specific Capabilities Needed.

Can Manage Funds, Deal Properties, And Relationships With Investors & Third Parties.

A Cloud Platform Built With An Open Architecture And Deployed Quickly.
HOW IT WORKS FOR YOUR BUSINESS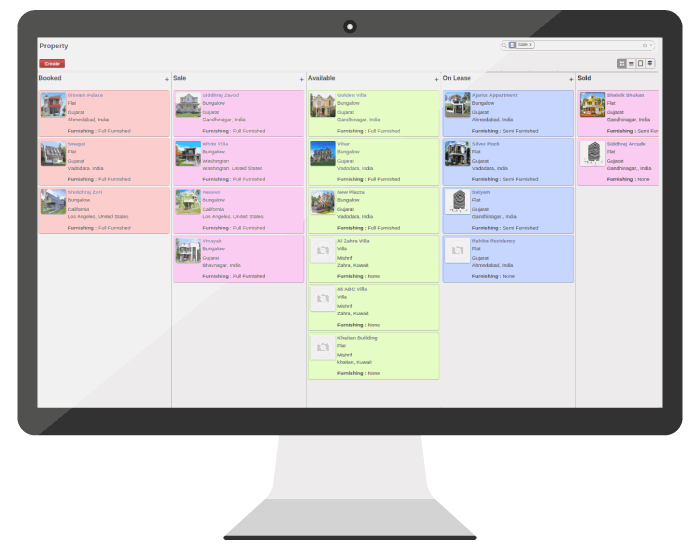 Property Dashboard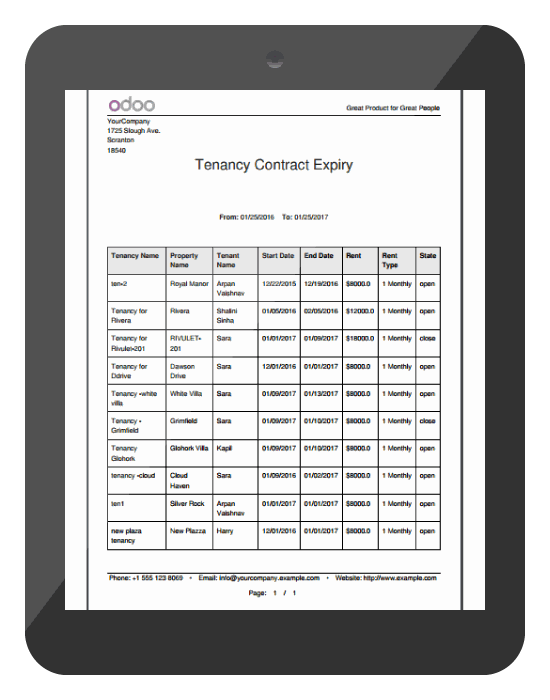 Report: Tenancy Contract Expiry
Tenants
Automatically analyzes an applicant's credit, criminal, eviction and rental history to make a recommendation.
Determine the risk profile and control which users have access to screen prospective renters.
All applicant data is stored securely including background search results and decisions.
Property Seller And Brokers
Vital key performance indicators ( KPIs) can be set.
ODOO PMS enables full tracking, reports, email, and payments.
Property information details will come automatically and various utilities can be configured.